Your FREE Gift!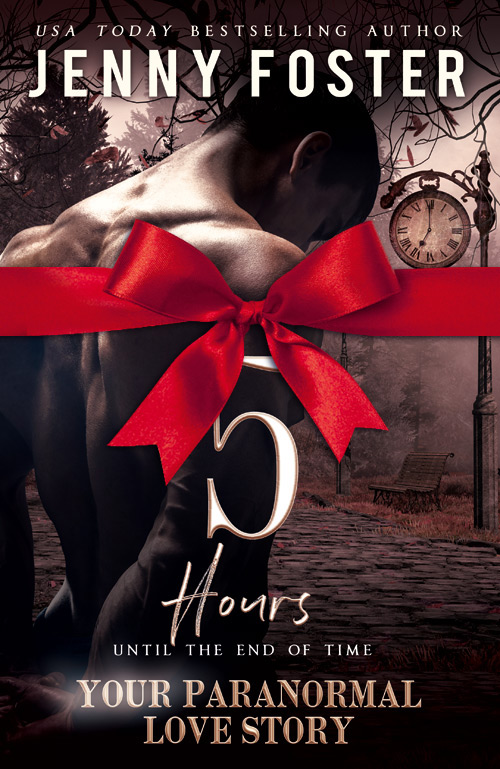 5 Hours Until the End of Time
This heroine has your name.
Would you like to experience your own personal and paranormal love story?
In "5 Hours", you play the lead role.
You will determine the end of the romance story yourself. It is your story and your decision. It won't be easy – that much I promise you.
Do you want to try, anyway?
The story is based on the first name and eye color that you enter when you sign up.
Sign up to my mailing list to receive the personalized love story, background material, and updates. I will send the story to you over five consecutive days. It is 100% free. No spam. You can unsubscribe at any time.
-Jenny Foster, USA Today Bestselling Author

Privacy Policy | Cookies Policy | ML Privacy
The free eBook offer is not sponsored by Amazon.