Available soon!
Rayne knows only one goal.
Revenge.
For two years, Rayne has relentlessly and mercilessly hunted a man who used to be like a brother to him.
In Moloch, New York, of all places, he finally finds the opportunity to kill the man who took away his family. But then, she appears. Beautiful, brave and innocent enough not to fear the predator in him.
However, closeness to the human woman comes at a price: in a second of hesitation, she awakens the attention of Rayne's mortal enemy and becomes his target.
In order to protect her, Rayne has to release his predator.
Will he be able to control the animal, which will not stop for anyone—not even for her?
Lost Moon
Paranormal Romance Novel
Available soon!
Dare to be seduced by magic beyond your wildest dreams. Escape to new worlds with Jenny's addictive paranormal romances.
Download a free preview of "Lost Moon" here.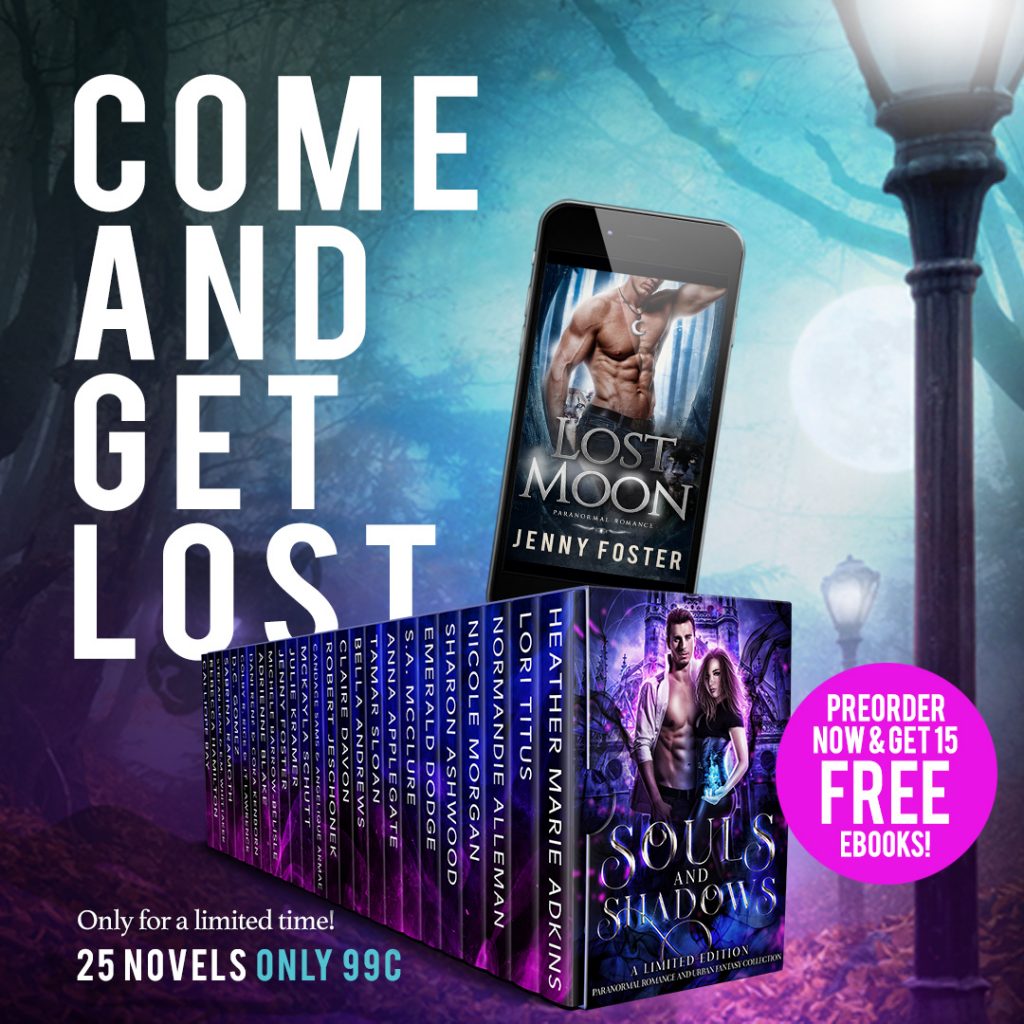 Lost Moon was part of the Souls and Shadows Collection.
Read my Blog Post