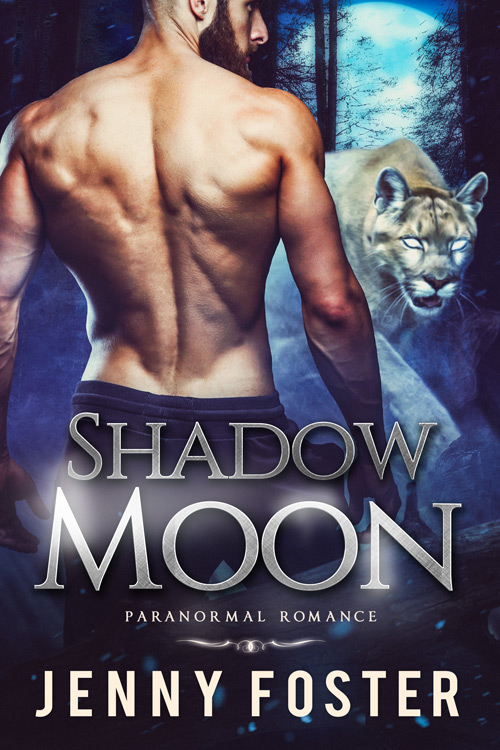 Paranormal Romance Novel, Length: ca. 200 Pages
Available on Amazon.com

Outcast. Killer. Bastard.
I've been given many names, and none is a lie.
However, my true nature is a different one.
They call me when they have no other choice.
But my help comes at a price.
The trail of missing children leads to New York City.
A dangerous man hides within the heart of this filth pit.
He's the one responsible.
I'll be his judge.
I'll be his executioner.
He only has one weakness: his daughter, Hope.
She's everything I despise—rich and spoiled.
But in her heart, I discover something that gets under my skin.
Empathy.
Maybe even love.
The predator within me must and will have her—at any cost.
Deep inside, I feel I have to be careful. Or the one who pays the price this time—will be me.
In Jenny Foster's paranormal romance, a suspenseful story about an unexpectedly passionate love awaits you. Tension-filled, sensual and gripping—that's Shadow Moon.
Who is the hero in Shadow Moon? His name is Ash, and he's a man who lives—unequalled—between two worlds. When he's given a task to find the missing children from the Black Hills and bring them back, he knows some shit's about to go down. All evidence leads him to New York City and to billionaire, Harold Vandermere. Soon, Ash discovers that the man, whom the whole world believes to be a charitable benefactor, is behind the abductions. Ash is prepared to bring him to justice. And if that means releasing his predator and killing Vandermere, then he will. Without hesitation. That is, until he encounters his daughter. Behind the mask of the beautiful billionaire's daughter hides a compassionate and smart woman, who gets under Ash's skin… But how can he hope for a future with her when he killed her father?

Find out now!
Shadow Moon
Paranormal Romance Novel
Available on Amazon.com
Read another book in the series – Lost Moon