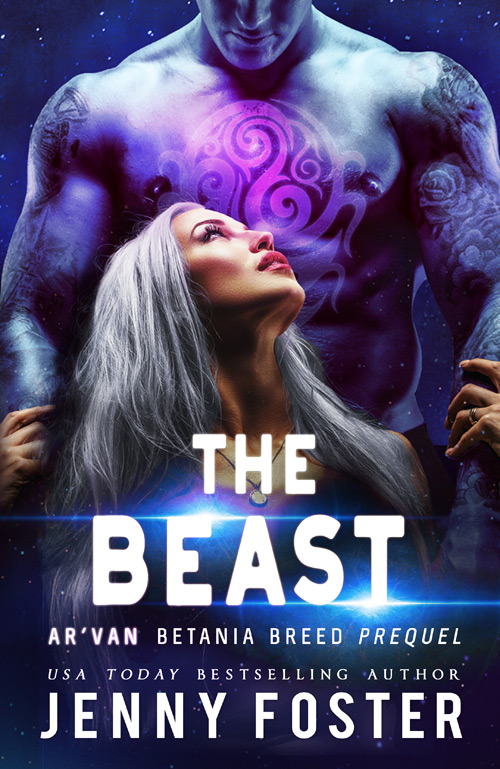 Ar'Van – The Beast
A human female.
A ruthless alien.
A dangerous beast she awakens inside of him.
His name is Ar'Van.
He is the best hunter money can buy.
Tall, dangerous, non-human – and the last of his kind.
When a new assignment brings him to Earth, he doesn't expect much resistance. The women he is supposed to deliver to the warlord of the Qua'Hathri are easy targets. He could outwit the earth men that protect them, with his eyes closed.
But every plan can go wrong.
Not because he is careless. He just hadn't expected his worst enemy and best accomplice to feel drawn to one of them. Inside of him lives a powerful beast.
Until now, he has been able to keep it in check.
But in the presence of that female human, his dark side starts to show itself. The monster wants to own her—as does he. When a murderer starts his bloody work in the confines of his spaceship, Ar'Van has only one choice: He must save her life.
At any cost.
Even if it means letting the beast come to light.
From USA Today Bestselling Author Jenny Foster comes The Beast. Dark. Powerful. Sexy. This will be a ride you won't want to miss.

The Beast is a SciFi Alien Alpha Romance novel with suspense.
Prequel of the Betania Breed Series. Can be read as standalone.
No cliffhanger.
Contains mature themes and language.
Get the book here:
Kindle eBook on Amazon
Paperback on Amazon
Audiobook on Audible

Here's what some of you had to say:
"This book about Ar'Van and Mia is a blockbuster!"
"This is a must read!!!👍👍👍"
"I loved every single minute of devouring this captivating storyline and 100% believe that I am a new Foster fan for life. "
"This was such a great read would love to give it 10 stars."
"OMG !!!! ALIEN WITH AN INNER BEAST !!!! I LOVED THIS BOOK !!! The main characters are fantastic together and the thrills with the twists that you do not see coming kept me on the edge. "
"…a great book with a different twist"
"I loved The Beast! I could not put it down until I finished it at midnight on a work day. No regrets!"
"Another winner from Ms. Foster."
"…so much chemistry that the pages sizzle!"
"When I received this book I literally stayed up till 3 am just because I had to finish. 5 Out Of This World Stars."
"OOO!!! I like this story. It has a punch to it."
"Fast-paced entertaining read with plenty of suspense. I was hooked from beginning to end and I loved the characters."
"I usually don't like prequels, but this didn't seem like one. Jenny weaves a story about two beings without it seeming to be only about them. It's a remarkable romance novel. Well worth the expense of time and money to read."
"There is steamy sexy scenes and light banter and also a twist I didn't see coming."
"Talk about a winner. Yep! You guessed it. Right here."
"I was hooked from the beginning. You have mystery, steamy scenes and love."
"…on top of love finding it way, there are two murders to solve. Loved every single word."
"…twists and turns that keep you turning the pages to the end and leaves you wanting more."
"I couldn't give this book less than 5 stars. In all actuality it deserves twice that."
"I absolutely, love this series."
"I'm getting every book."
"Oh my, I loved the creativity displayed throughout this wonderfully written book and I am positive you are going to love it as well."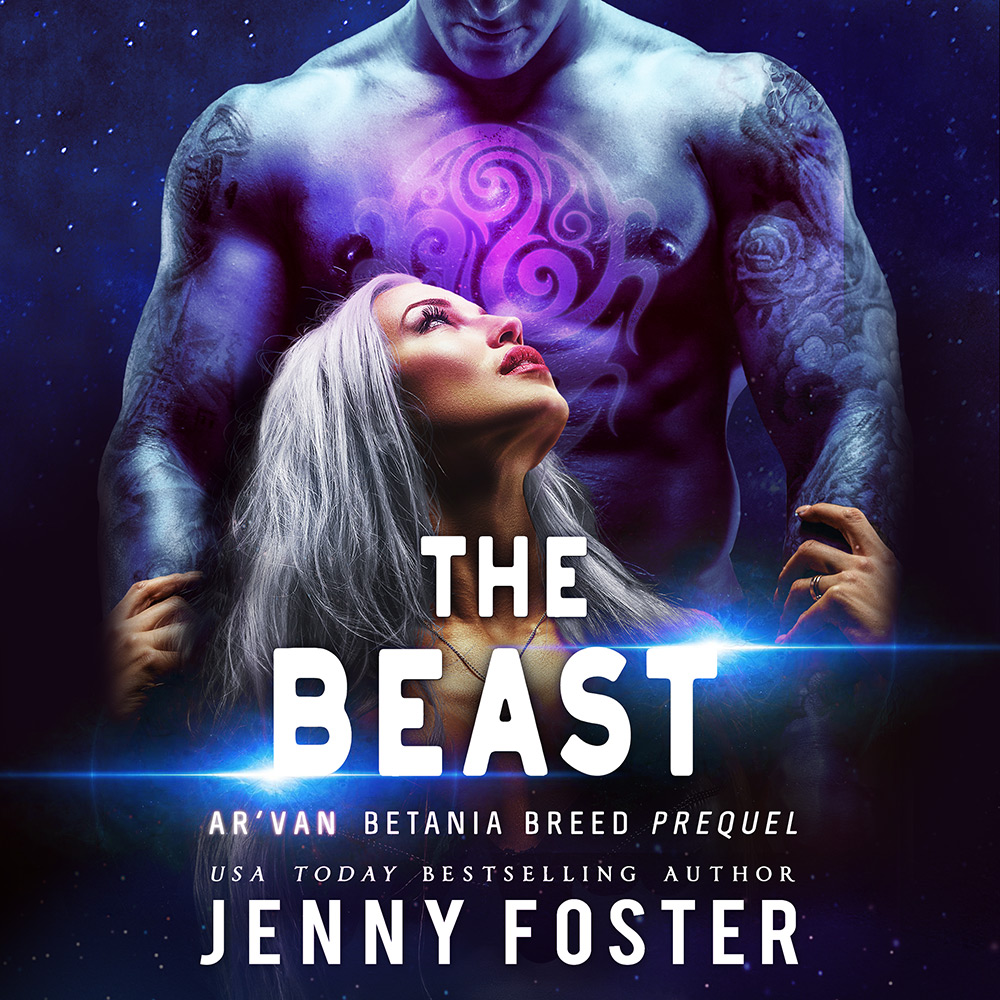 Also available as audiobook. For the audiobook sample Click Here.
Trivia about The Beast
What do you do with a ruthless kidnapper?
What do you do with a man who is hot and cold and cruel and, at some point, is just standing right in front of you?
You capture him on paper.
In the case of Ar'Van, this was a real challenge, and not just for the woman whom I created for him. Of all of my heroes, he is the one I found most difficult to love (and I love all of them.) He is arrogant and distant. He plays a cruel little game with the women he has abducted. How can you love a man like that?
And yet, there was something about him that wouldn't let go of me. I thought constantly about why he is the way he just is. Unlike in real life, I didn't need to send him to therapy so I could live with him. At some point, it became clear to me that he has a dark side that wants to come out. And when that problem was solved, I knew that I could fully play out romantic side without getting corny. Because, after they survived danger – and oh, what danger! – their love is strong enough for the rest of their lives.


Get the book here:
Kindle eBook on Amazon
Paperback on Amazon
Audiobook on Audible

Cover Design:
ARP Studio
---
Read the next book in the Betania Breed series—The Captive