Liebe Leserinnen,
haben Sie Lust, mein neues Buch "Marchioness über Nacht" zu lesen? Wer in meinem nächsten Regency Liebesroman die Hauptrolle spielt, erzähle ich Ihnen gleich.
In der Zwischenzeit schreibe ich weiter am nächsten Buch, damit ich ohne schlechtes Gewissen eine Woche in Urlaub fahren kann. Diesmal haben mein Mann und ich uns für eine deutsche Nordseeinsel entschieden. Trude wird zum ersten Mal das Meer sehen und wir üben am Wochenende ungewohnte Aktivitäten, damit die Hunde nicht allzu nervös sind. Letzten Sonntag haben wir mit der Fähre auf die andere Rheinseite übergesetzt und waren dort spazieren. Trude war ganz lässig, aber Fidel war froh, als er wieder festen Boden unter den Füßen hatte.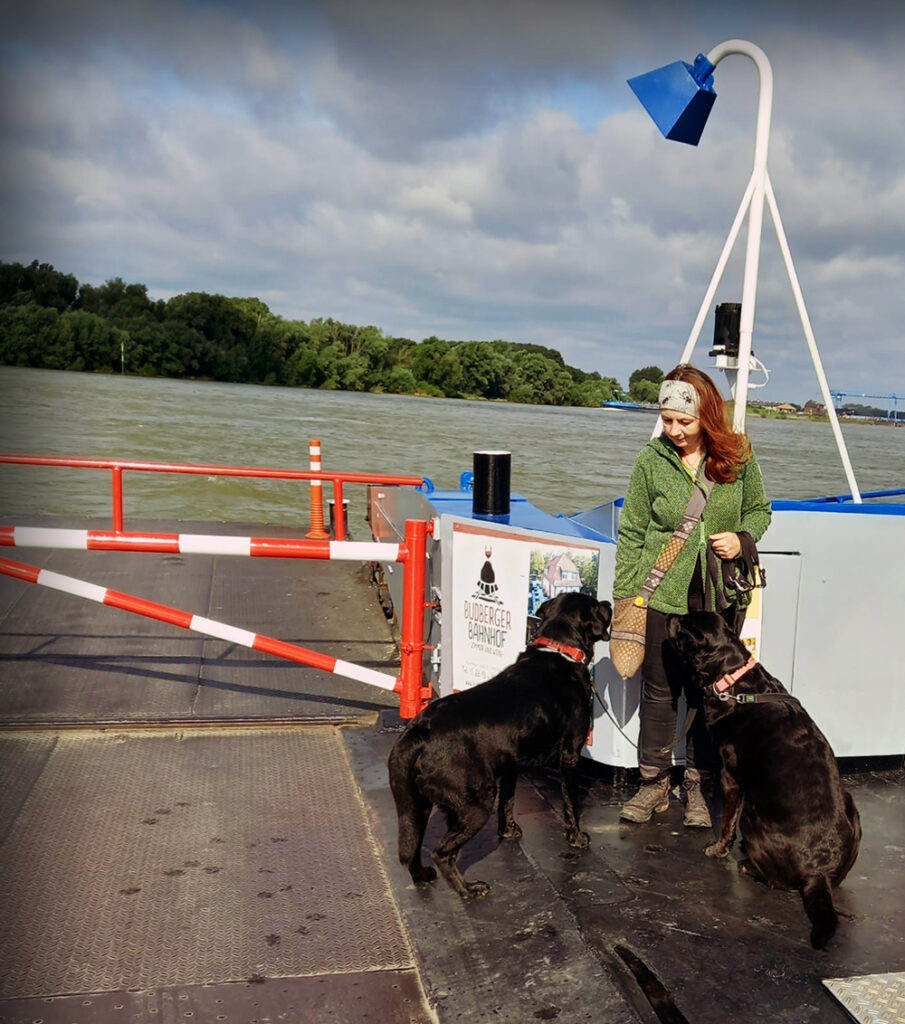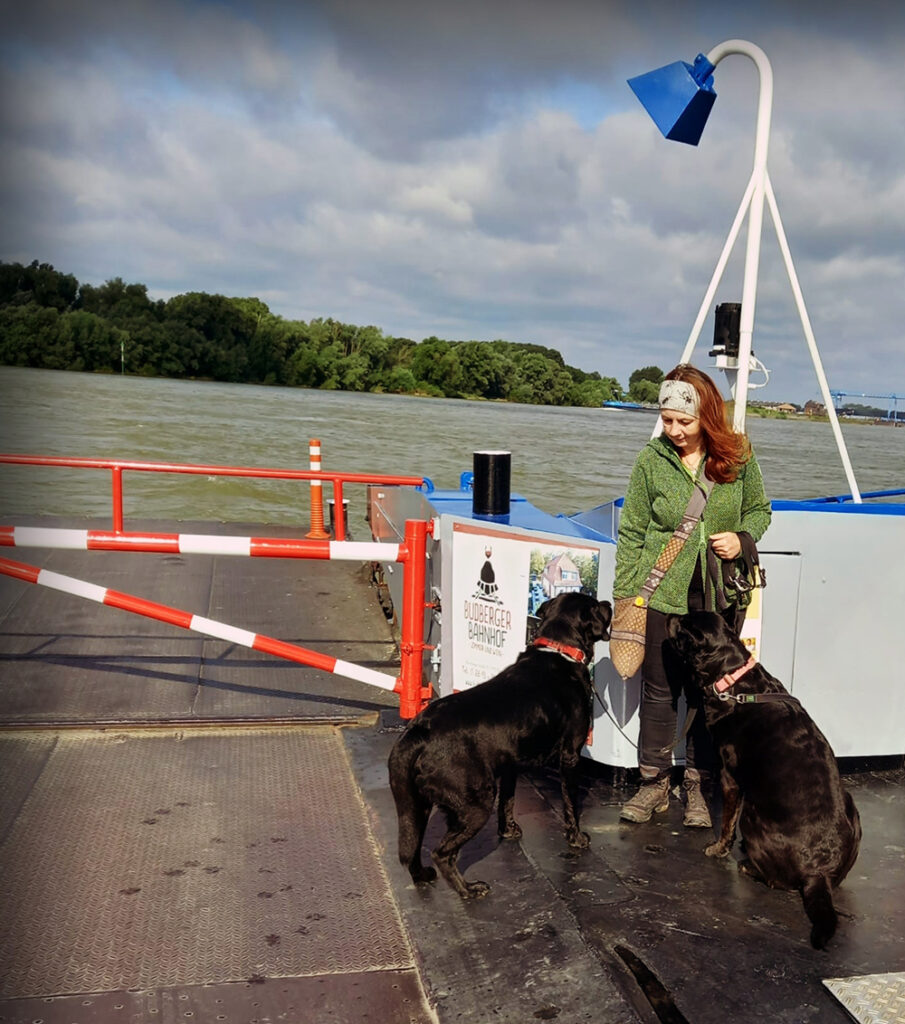 Die einzige, die das Zeug zur Piratin hat, ist wohl Trude. Fidel und ich treiben lieber an Land unser Unwesen.
Jetzt aber zum wirklich wichtigen Teil dieser E-Mail.
Die "Marchioness über Nacht" wartet auf Sie, wenn Sie Zeit und Lust haben. In meinem neuen Regency Liebesroman lernen Sie Lady Honor im wichtigsten Moment ihres Lebens kennen: Ein Mann von Stand hat ihr einen Heiratsantrag gemacht und sie ist im Begriff, "ja" zu sagen. Doch bevor sie dieses einsilbige Wort aussprechen kann, stürmt er in den Salon: Evan Montague, der Marquess of Winchester. Er ist der einzige Mann, dem sie niemals freiwillig ihr Jawort gegeben hätte. Nun behauptet er, sie wäre seine ihm rechtmäßig angetraute Ehefrau! Dieser Mann, der wie ein gereizter Stier vor ihr steht und dessen Attraktivität ihr (leider) nicht verborgen bleibt, soll ihr Ehemann sein?
Unglücklicherweise ist der Flegel, der einst mit einer Bemerkung über ihr eidottergelbes, federbesetztes Kleid ihre Heiratsaussichten auf lange Zeit zerstört hat, im Recht. Sie ist die neue Marchioness of Winchester und soll, wenn es nach ihm geht, schnellstmöglich einen Erben produzieren (in seinen Worten: oder besser gleich zwei). Wenn Honor die Familienehre hochhalten will, muss sie dem Marquess wohl oder übel folgen …
Bevor ich mich fürs Erste von Ihnen verabschiede, noch eines: Die "Marchioness über Nacht" ist ein Buch, in dem es zwischen den beiden Hauptpersonen nicht nur knistert. Um ehrlich zu sein, brennt die Luft und nicht allein die, wenn Honor und Evan aufeinandertreffen. Honor mag zwar behaupten, sie würde den Marquess verabscheuen, und der Marquess wiederum mag sie einmal mit einem hässlichen Entlein verglichen haben. Natürlich, er will einen Erben, besser gleich zwei, aber … ach, ich mache es kurz: Dieses Buch ist verflixt heiß. Es gibt mehr Erotik als üblich in meinen Liebesromanen. Warum? Weil die Chemie zwischen den beiden sogar beim Schreiben explodiert ist und ich die Flammen einfach nicht löschen konnte.
Das Buch erscheint Anfang September 2021.
Viel Vergnügen beim Lesen wünsche ich!
Alles Liebe,
Jenny Foster / Emmi West
Unter dem Namen Emmi West veröffentlicht Jenny Foster historische Liebesromane der schillernden Regency Ära. Besuchen Sie Emmi Wests Website hier.