Dear Readers,
As always, after we have taken a step further on the road to releasing "Souls and Shadows," my heart ? beats louder with joy.
Today, my fellow authors and I have a special announcement for all the Kindle readers among you: From now on, the box set is also available to pre-order on Amazon!

My contribution to "Souls and Shadows" is called "Lost Moon", a paranormal love story. If you've read one of my books before, then you'll know that I like my male protagonists a bit … well, darker.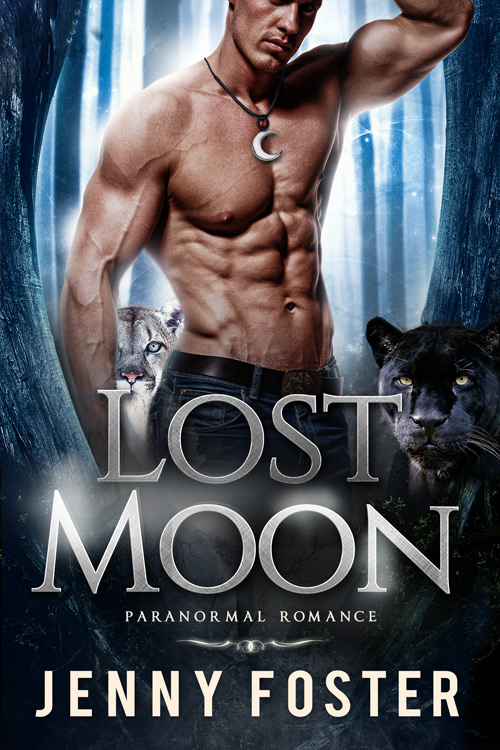 In this instance, you are welcome to take that literally, as the hero of my new book is a shapeshifter whose predator prowls the shadows.
An innocent woman catches the eye of his enemy, and our hero must do everything in his power to protect her.
However, he has a dilemma: if he wants to destroy his enemy, he must first free the uncontrollable predator within himself while preventing that same beast from devouring his woman…
Read more about "Lost Moon".
I saved a special treat for you for the end.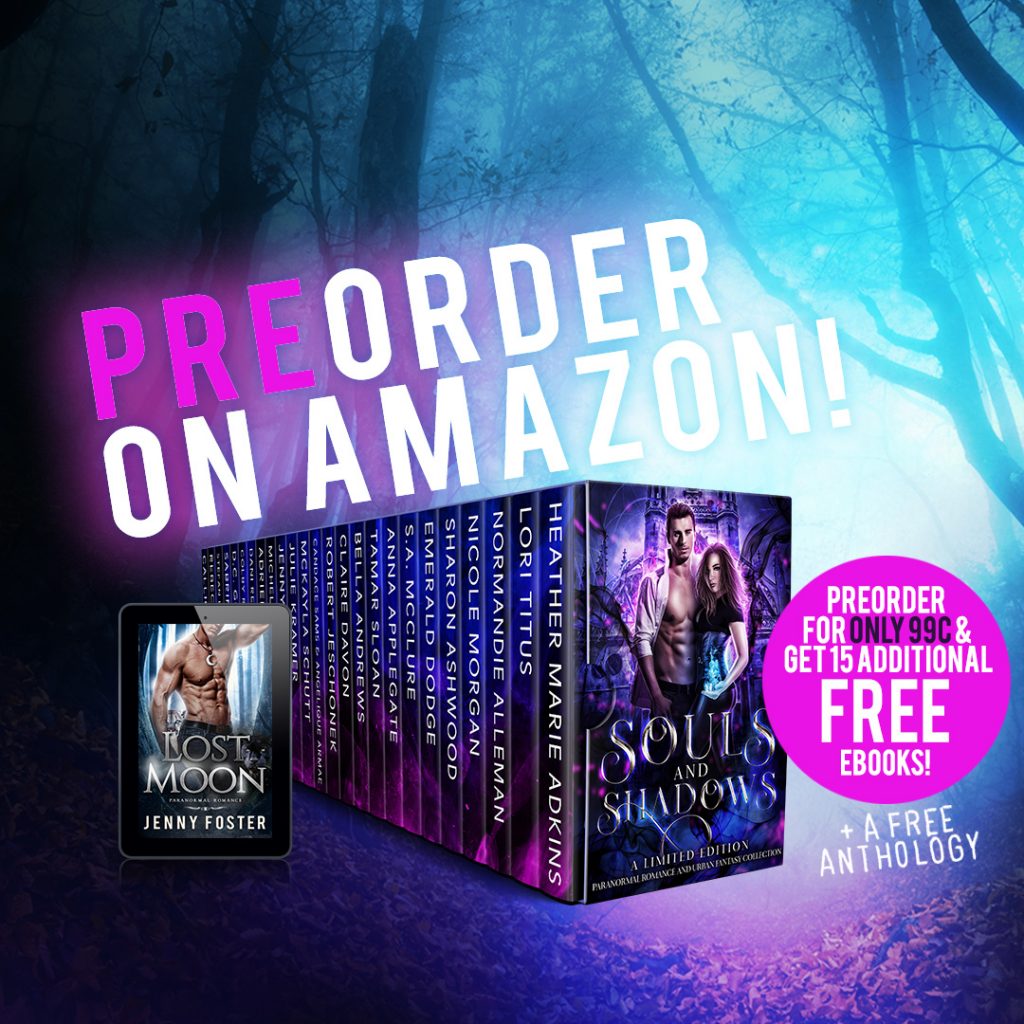 If you pre-order the box set "Souls and Shadows" with its 25 unique stories, you'll get a pretty big thank you from my author colleagues and me – and it's not just a virtual hug.
We've put together a collection of 15 extra stories for you that you'll receive for free! When you add it all up it comes to 99 cents for 40+ books. Nope that's not a miscalculation – as I said, we want to thank you for your support in helping us reach the USA Today Bestseller List in the way that we think readers find most delightful: with heart-warming, exciting, emotional and intoxicating novels.
1. Pre-Order Souls and Shadows:
AMAZON https://www.amazon.com/dp/B07QSC7DNR
ITUNES https://itunes.apple.com/us/book/souls-shadows/id1449677000
NOOK www.barnesandnoble.com/w/books/1130737206
KOBO https://www.kobo.com/us/en/ebook/souls-shadows

2. Get your Freebies:
Sincerely,
Jenny Foster