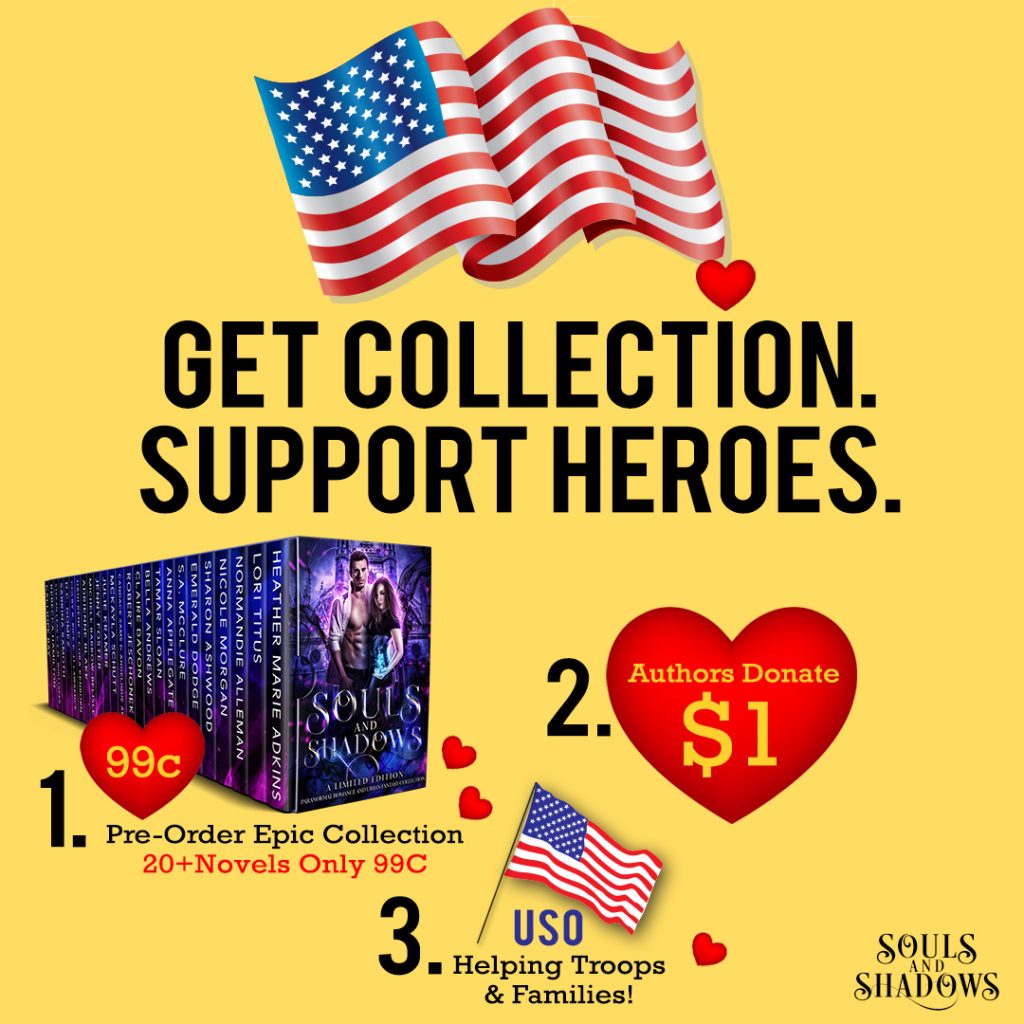 The authors of Souls and Shadows are looking to give back to the Service Members who protect us every day.
For the next week, we want to focus on our troops and their families, and we want YOU to join us!
We not only have veterans among our authors, but also authors who are part of military families. For the sacrifice they've made, and that so many countless others make each day, we want to give back a small amount to show our appreciation and gratitude.
For every Pre-Order we receive from now through June 8th 2019, the authors of Souls and Shadows will donate $1 to the USO, an organization committed to providing critical support to our military and their families.
Be a part of this amazing week and join us with a simple $.99 pre-order of the Souls and Shadows box set!
We'll take care of the rest!
Get the epic collection of paranormal romance (including my novel Lost Moon) from 25 best-selling and rising authors and lose your soul in the shadows. 
LIMITED TIME OFFER: Preorder Souls & Shadows now and receive 15 additional titles plus an anthology, as well. That's 40 books for only 99 cents!
Preorder "Souls and Shadows" and Grab your Freebies: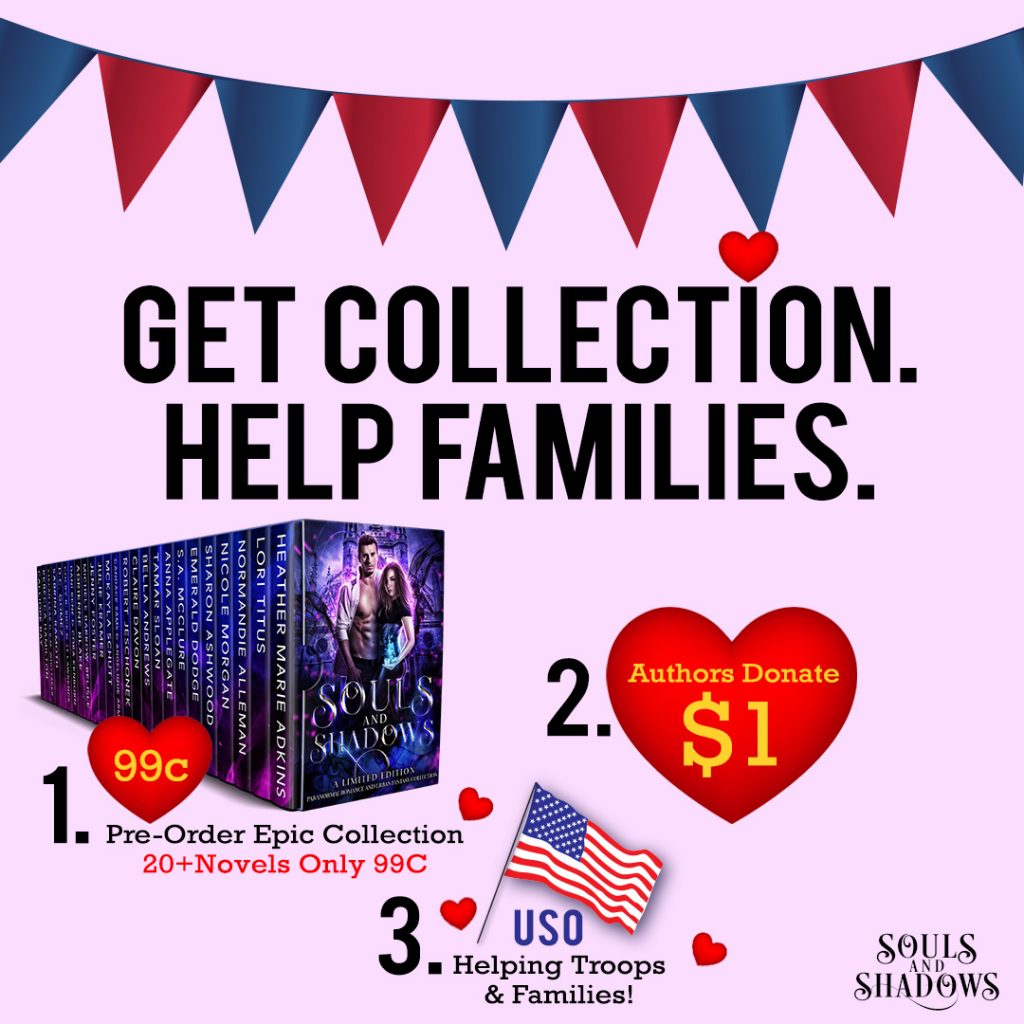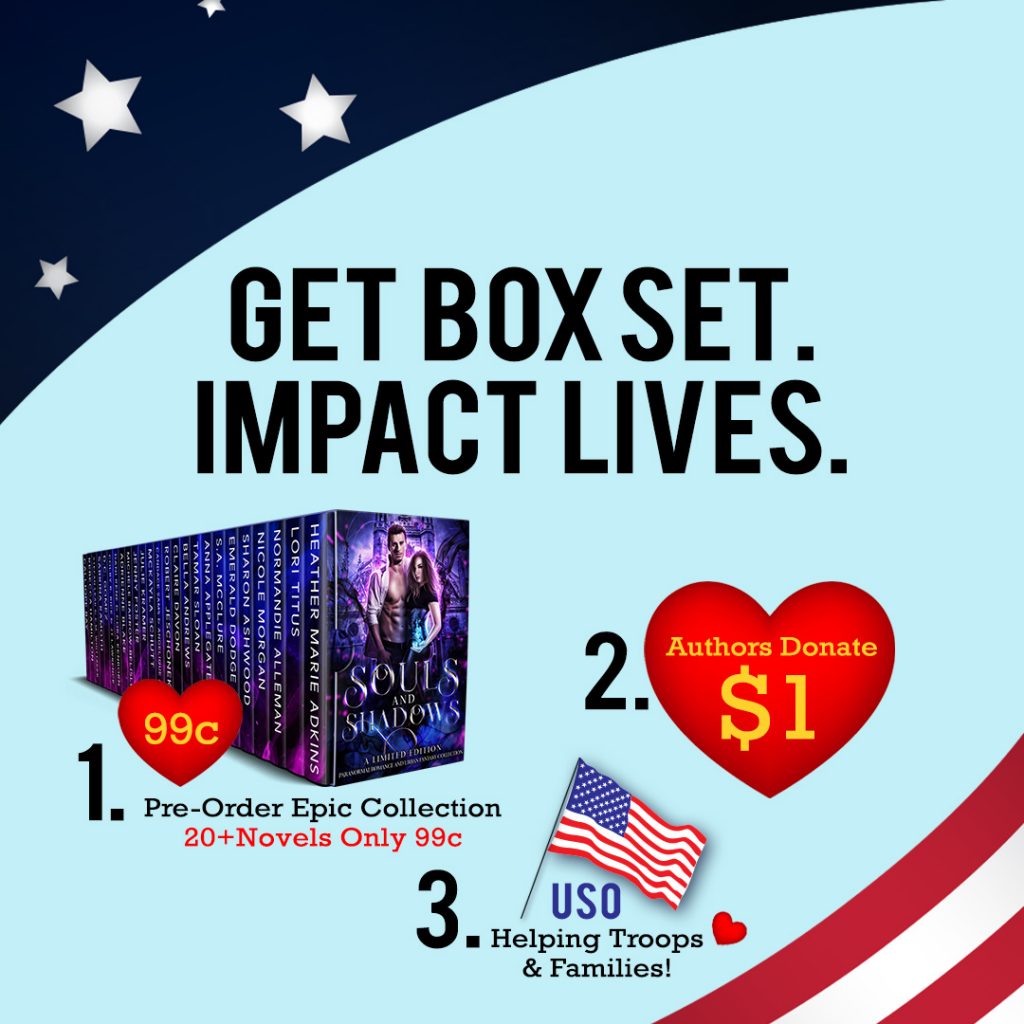 Preorder "Souls and Shadows" and Grab your Freebies: