There is more than Darkness awaiting you in the Shadows…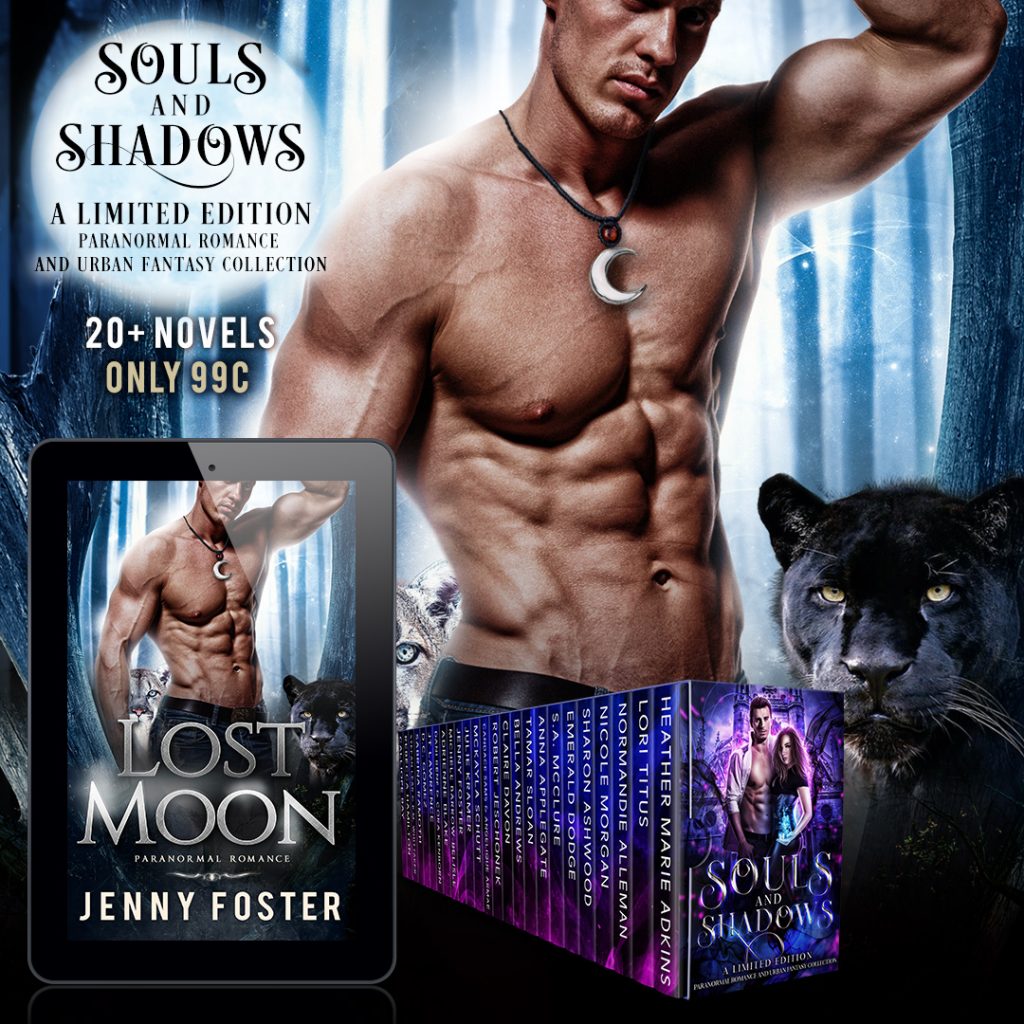 24 of my author colleagues and I have set ourselves the goal of conquering the USA Today's Bestseller List. I am so happy to participate in the exciting new anthology "Souls and Shadows" with a paranormal romance story. The book of mine is called "Lost Moon" and is the first book in my new paranormal series.
The anthology comes in a box set that contains 25 great paranormal stories and you can pre-order it now on iBooks, Nook and Kobo and on Amazon.
Preorder now: http://bit.ly/SoulsandShadows
Get this epic collection of PARANORMAL ROMANCE from 25 best-selling and rising authors and lose your soul in the shadows.
Download a free preview of "Lost Moon" here. 
Free sample chapters of 14 books are now also available on BookFunnel. You don't have to sign up for a newsletter, just grab your freebie. Here is the link to the FREE Sample Chapters with the page listing all the authors and their books.