Dear Readers,
It's that time of year again!
Today is a day to begin celebrating Halloween. ?
And who better to celebrate with than YOU!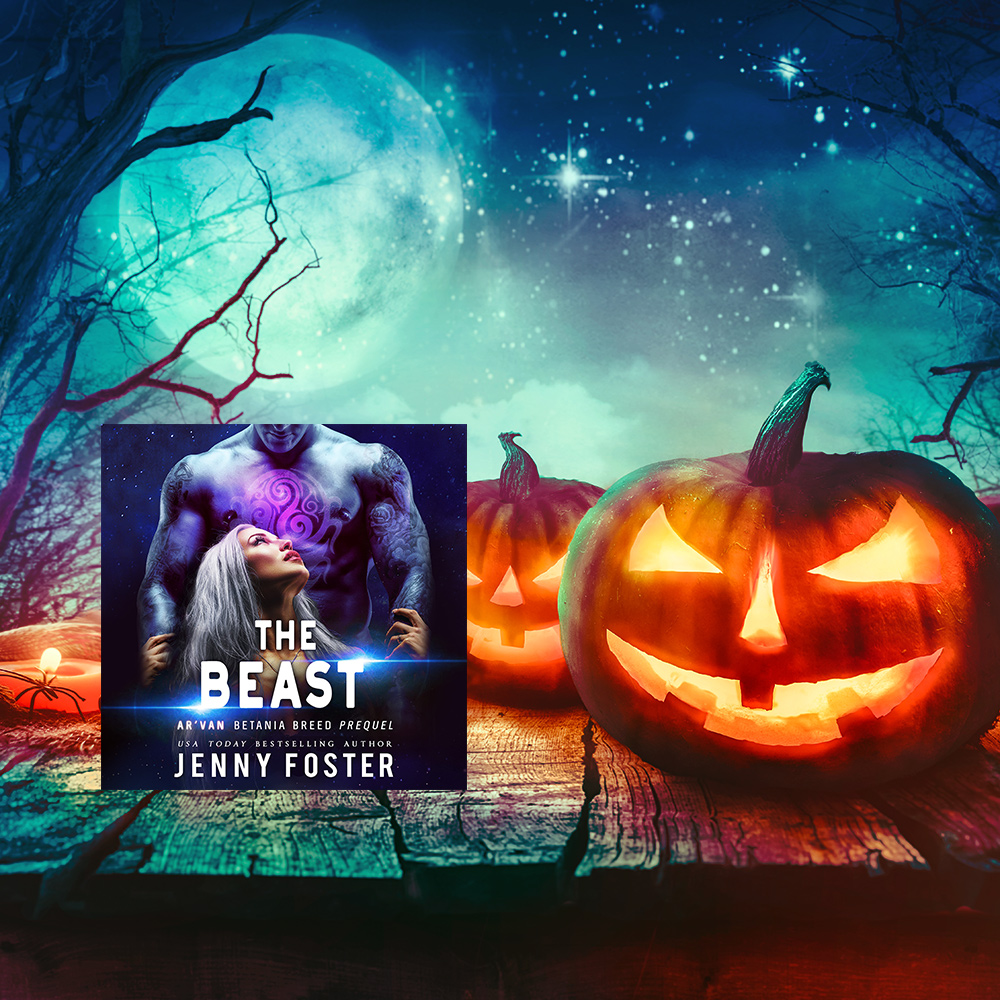 I'm giving my steamy SciFi Alien romance audiobook "The Beast" to 100 lucky winners. (50 US & 50 UK). Getting in on the action is easy! Just sign up here. That's it! No gimmicks, no catch, no telemarketers calling you five times a day while you pretend you aren't home.
It is, however, first come, first serve.
Only the FIRST 50 people to sign up (each store) will receive the audiobook. You'll receive it on October 31st, 2019. The audio gift code can be redeemed on the Audible store in the USA or UK.

Sign up closes on October 31st, 2019 6pm UK time – or until the list reaches 50 in each store.
You need to redeem your gift code before November 6th, 2019, or it'll expire.
So, fill out the form as soon as possible.
Happy hearing!
Jenny Foster
Edit: ONLY UK! ALL US Gift Codes are now gone. UK Codes are still up for grabs. Please only fill out the form if you use Audible.co.uk., or if you want to be on the waiting list (in case somebody forgets to redeem their US code).