Dear Readers,
We authors of Souls and Shadows had a rough week and it's not over yet, but all's well that ends well. At least that is what one of the greatest authors ever encourages us to believe, and I decided to trust Shakespeare.
Before I tell you the good news, let me explain this infamous launch glitch everyone involved with our boxset is talking about. One of our retailers made a mistake and delivered the wrong file to readers who were kind enough to preorder. Consequently, the set was pulled from sale for three days and got a review notice. The review notice is not lifted yet, BUT you can not only buy Souls and Shadows, but read the entire book.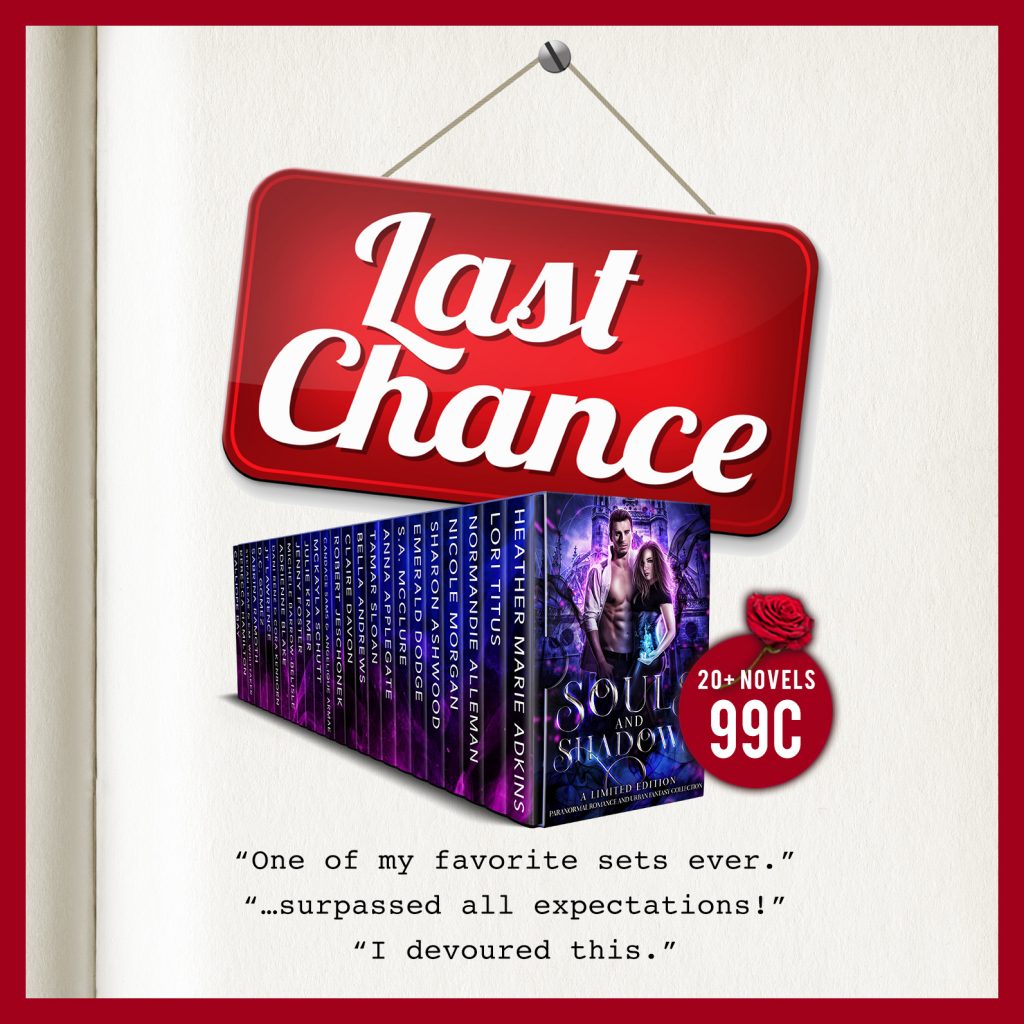 Today is the last day you can get the 20+ novels for 99 Cents. If you haven't ordered our boxset yet, please consider buying it today. Not because I already felt the sparkling crown of the USA Today Bestseller title on already on my head, but because you will miss a bunch of enticing stories.
This is your last chance to get over 20 stories for less than a dollar. After today, the price will go up, and soon later the set won't be available for purchase. My panther shifter Rayne and his human love Hailey from Lost Moon will re-appear after a certain time, but never again in such exclusive company and at such an amazing price.
Thank you for your patience, your encouragement and your faith in us. In me. It means a lot to me to have so many faithful readers.
What did I say? All's well that ends well.
Have a wonderful Sunday.
From Jenny with love ?